Barrisol Clim® - Details
Barrisol
C

li

m

® - Details
Video of presentation

For clean, healthy air and a constant temperature
Conditioning your air through the ceiling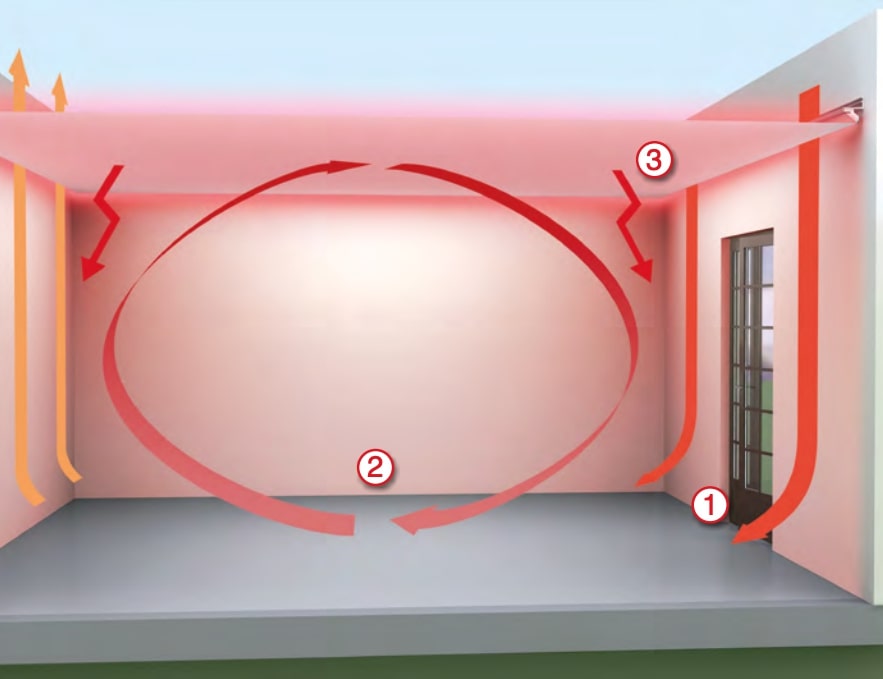 An example of the thermal distribution provided by the system

Thanks to the consistent wall temperatures, the natural air flow and the large heat-exchanging surface of the ceiling, Barrisol® Clim® provides unparalleled comfort whether heating or cooling your home.
Occupants are surrounded by a gentle sensation of warmth or coolness. There is no noise and no air disturbance.
The ceiling works to radiate the heat or coolness extremely quickly. You'll feel a notable change in temperature within minutes.
A breeze so gentle you'll hardly feel it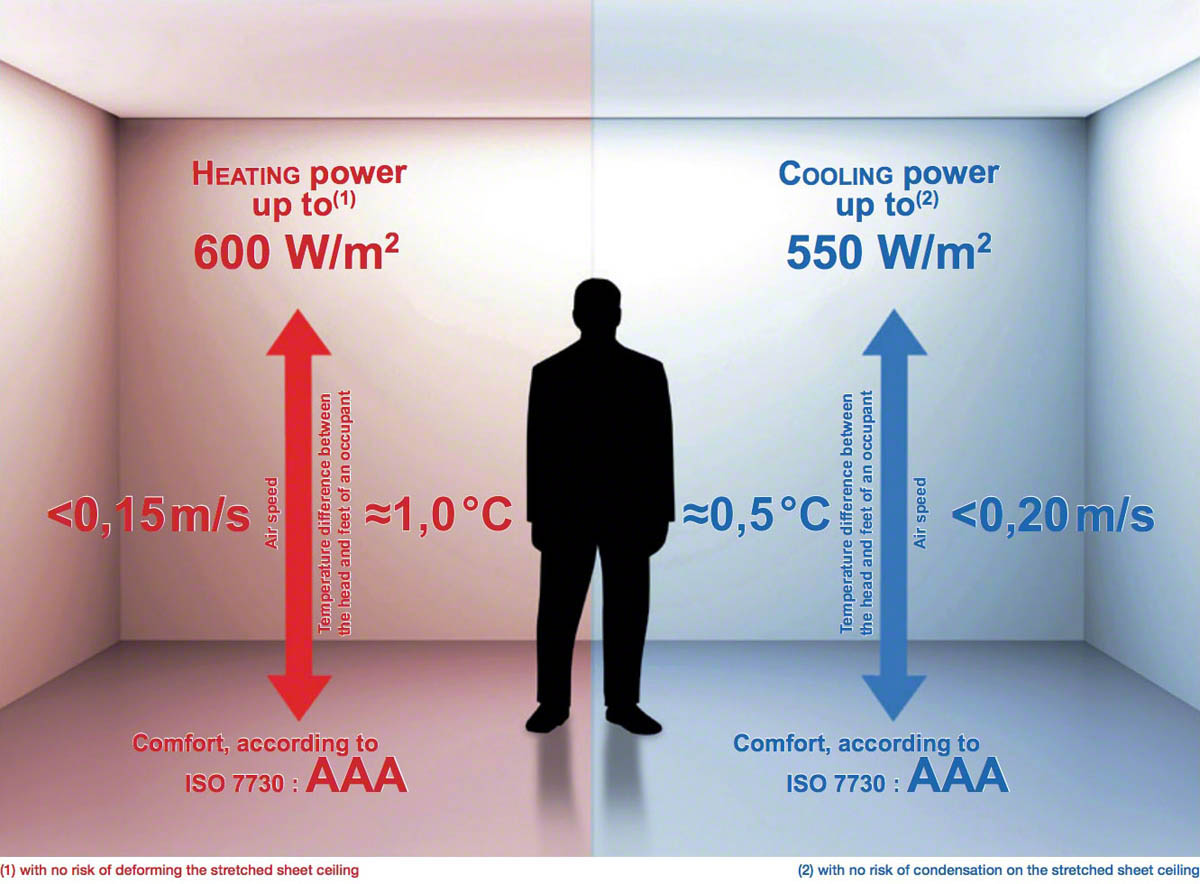 Barrisol® Clim® evens out the temperature of both your walls and the air, wherever you are in the room.
The extremely low temperature difference between the head and the feet of an occupant (1.0°C in heating mode and 0.5°C in cooling mode), alongside the almost imperceptible air speed, means that Barrisol® Clim® can provide unparalleled comfort.
Unlike "static" air conditioning ceilings (which use hydraulic tubes), Barrisol® Clim® offers almost unlimited power.
The admissible power of 600W/m2 while heating and 550W/m2 while cooling ensures that it can meet your heating and cooling needs, wherever you are on the planet.
Architect: Jean-François Brodbeck - AMRS Architectes
C

li

m

® Acoustics

C

li

m

® Acoustic Light
The technical and practical benefits
It handles all the technical functions in one unit:
Cooling

and

heating

Area ventilation / Free cooling
Acoustic and/or luminous membrane
Option to integrate sound or projected video
Combining beauty and flexibility:
No unsightly technical components on show
Eliminates visible ventilation hardware. Free's up space on your walls and in your home
Optimises the height of your plenum
Unparalleled comfort for enhanced well-being:
Quiet
Acoustic absorption
A consistent temperature throughout
A heightened system response time allows the unit to reach the desired temperature quickly
No draught
Powerful and economical:
Uses between 5 and 10% less energy than standard air-conditioning
Environmentally friendly (less energy, less material)

AAA cold air

and

AAA heating air

performance, according to the ISO 7730 standard
Minimal maintenance required