Turkey
Installers of area : Turkey
Authorized Barrisol distributors
TEKNO End. Yapı Ltd.
Yukarı Dudullu Mahallesi ,
18 Mart Caddesi , No. 30 ,
34 775
,
Ümraniye - ISTANBUL
Turkey
+90 216 550 02 00 & +90 216 550 01 42/43
+90 216 347 03 02
Barrisol® Ceiling
Barrisol® Wall
Lightings
Acoustics
Light
3D
Mirror
Textile membrane width up to 5 m : Artolis®
Acoustic panels : Arcolis®
Climatisation : Barrisol Clim®
Textile with 3D light effects : ELT3D®
Glass Textile solution A2-s1, d0 : GTs®
Contact Barrisol
Please fill the form
Your data is intended for BARRISOL - NORMALU SAS, to process your request and answer your questions. Your data will be processed in accordance with our Privacy Policy. You have at any time a right of access, correction, deletion and opposition, as well as a right to the portability of your data and the limitation of their treatment by clicking here.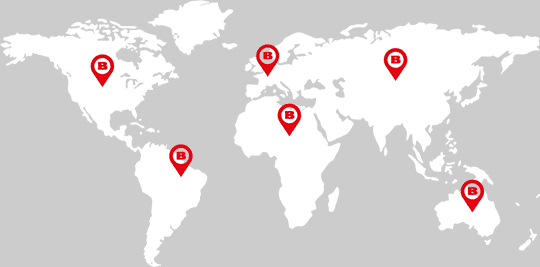 To install your stretch ceiling : we help in the search for a stretch ceiling approved Barrisol installer nearest you. Barrisol approved installers have received specialized training at Barrisol, pledge of excellence and quality of work.
Find your installer

INDOOR AIR EMISSIONS : A+ CERTIFICATION
All Barrisol® sheets are labeled A+ ( highest rating ) in accordance with the statutory provisions on the quality of indoor air.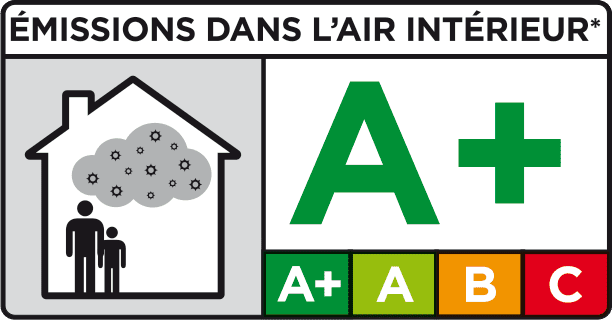 Emissions in indoor air A+
Les Reflets Laqués :

A+

Les Rêves Satinés :

A+

Les Mats Traditions :

A+

Les Daims Ambiance :

A+

Les Recyclés :

A+

Les Translucides :

A+

Les plafonds Barrisol® imprimés :

A+

Les Effets Lumière :

A+

Les Effets Matière :

A+

Barrisol® Creadesign® :

A+

Barrisol® Mirror® :

A+

CERTIFICATION "FRENCH ORIGIN GUARENTEED"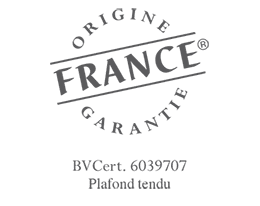 Barrisol® Normalu SAS, first ceiling manufacturer in the world to obtain the label "French Origin Guarenteed".
« French Origin Guarenteed » certifies that Barrisol ceilings are made ​​in France.
Top