INDOOR AIR EMISSIONS : A+ CERTIFICATION
All Barrisol® sheets are labeled A+ ( highest rating ) in accordance with the statutory provisions on the quality of indoor air.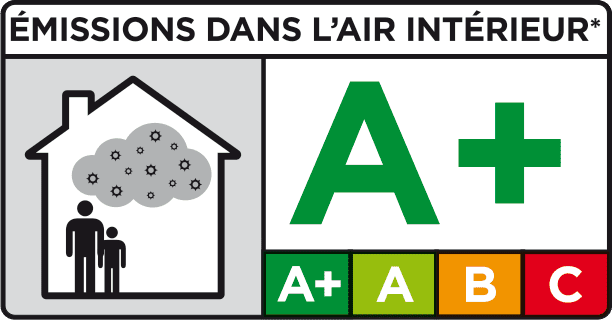 Emissions in indoor air A+
Les Reflets Laqués :

A+

Les Rêves Satinés :

A+

Les Mats Traditions :

A+

Les Daims Ambiance :

A+

Les Recyclés :

A+

Les Translucides :

A+

Les plafonds Barrisol® imprimés :

A+

Les Effets Lumière :

A+

Les Effets Matière :

A+

Barrisol® Creadesign® :

A+

Barrisol® Mirror® :

A+

CERTIFICATION "FRENCH ORIGIN GUARENTEED"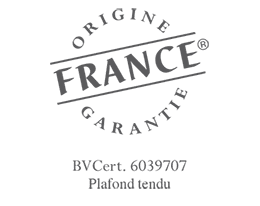 Barrisol® Normalu SAS, first ceiling manufacturer in the world to obtain the label "French Origin Guarenteed".
« French Origin Guarenteed » certifies that Barrisol ceilings are made ​​in France.
Place Quebec
Place Quebec - Canada
The purpose of this project, designed by architects from the firm Atelier 21, was to create a new, clean, contemporary space full of light.
Particular attention was paid to the ceilings. The Barrisol® stretch ceiling hugs geometry curves designed by architects. The stretched canvas provides natural comfort and sound white lacquer finish reflects light very efficiently. Light is provided by inserts adorning the curved structure and guide passers-by with paths of light.
The entire project is synonymous with a welcoming, bright and friendly environment. With their experience, skill and attention to detail for a job well done, the Décor Acoustique specialists have been chosen to build the new look of Place Quebec. (Barrisol ceilings painted reflections)