INDOOR AIR EMISSIONS : A+ CERTIFICATION
All Barrisol® sheets are labeled A+ ( highest rating ) in accordance with the statutory provisions on the quality of indoor air.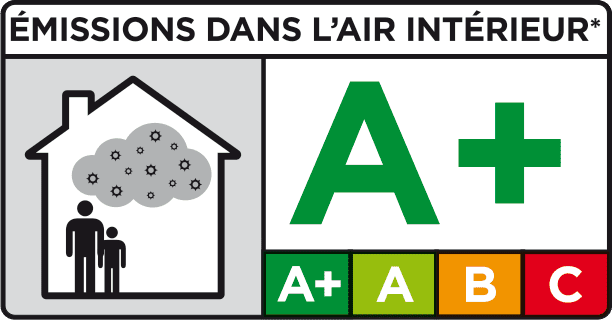 Emissions in indoor air A+
Les Reflets Laqués :

A+

Les Rêves Satinés :

A+

Les Mats Traditions :

A+

Les Daims Ambiance :

A+

Les Recyclés :

A+

Les Translucides :

A+

Les plafonds Barrisol® imprimés :

A+

Les Effets Lumière :

A+

Les Effets Matière :

A+

Barrisol® Creadesign® :

A+

Barrisol® Mirror® :

A+

CERTIFICATION "FRENCH ORIGIN GUARENTEED"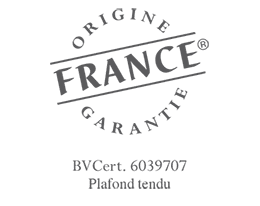 Barrisol® Normalu SAS, first ceiling manufacturer in the world to obtain the label "French Origin Guarenteed".
« French Origin Guarenteed » certifies that Barrisol ceilings are made ​​in France.
Volkswagen Pavilion
Volkswagen Pavilion - Germany
Created by the architects of «Plex Group », this creation is designed as a multimedia structure. It is 16m high, 35 m long!
At the heart of the pavilion dedicated to Volkswagen, video projection and lighting games animate this spiral form.  Covered by Barrisol sheets, it symbolise the experience, the dynamism and the vision of the automobile brand.
Moving screens come automatically to the eye-level of the visitor.
The Barrisol sheets chosen are: translucent blanc venus, satin blanc white, and perforated blanc matt.