Musée de l'Impression sur Étoffes - Details
Musée de l'Impression sur Étoffes - Details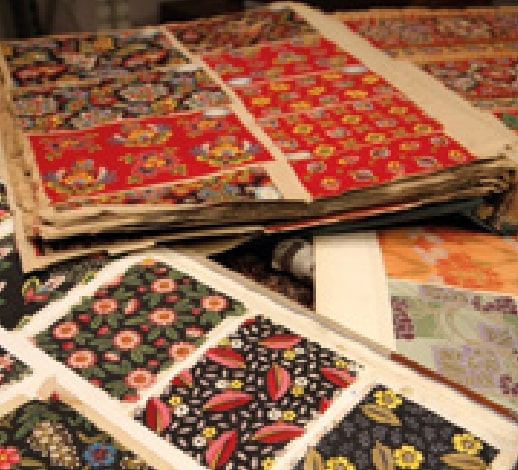 Ever since 1833, when a group of textile manufacturers in the city of Mulhouse decided to preserve the designs they produced; designs, stamps, fabrics and prints have been painstakingly archived, with new samples added every day, creating a vast textile library. Over six million documents are now housed in this museum, making it the world's largest fabrics research and conservation centre. These documents can be consulted by designers, researchers and decorators.
Barrisol® offers you the chance to reproduce these designs in your interiors thanks to its exclusive partnership with the Musée de l'Impression sur Étoffes (MISE) and gives you access to all the documents that make up this incredible historical treasure trove.
In addition to all the technical improvements provided by the Barrisol® and Artolis® wall and ceiling coverings, the advantage of our service is that we create exclusive decors.
The Barrisol® ceilings, acoustic panels and lighting, and Artolis® walls, can be printed in millions of colours thanks to digital printing technology. The textile designs are re-coloured, re-sized, modernized and brought to life by our graphic design department so that they can embellish the most fashionable homes, hotels, and restaurants or revamp a classical setting. You can literally give free rein to your imagination and follow your every whim.
Every ceiling or wall is unique. It is created according to your specifications so that it adapts perfectly to your interior. If desired, the designs can be re-coloured, oversized or reconstituted. Our graphic studio reworks the designs so they meet your expectations and also fulfil all the technical and aesthetic requirements.
Barrisol® and Artolis® ceiling and wall coverings comply with security, health and safety standards and are therefore suitable for both private dwellings and public buildings. They can be printed in millions of colours thanks to high definition digital printing technology