Concrete Effect
Barrisol® - Concrete Effect®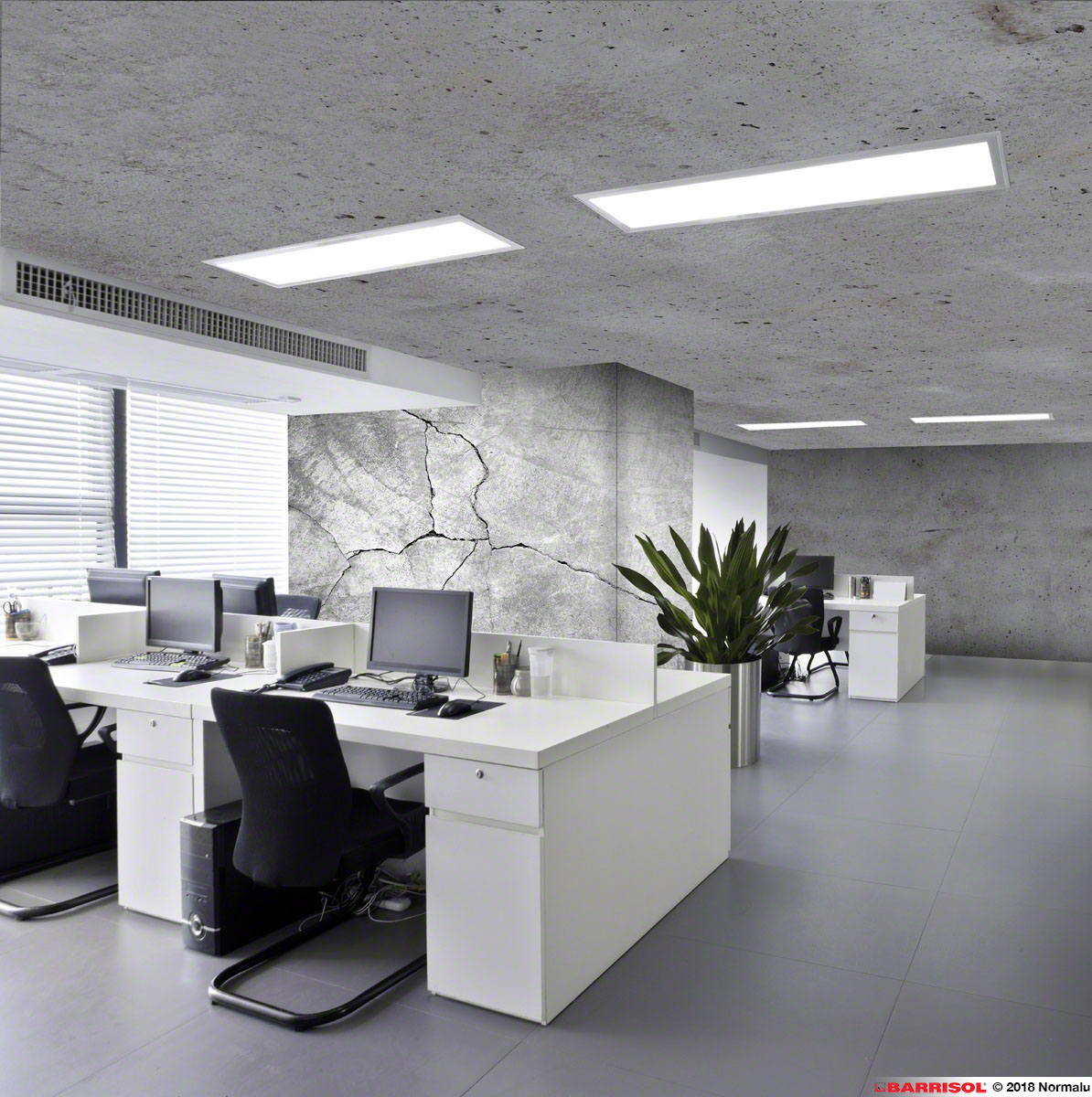 Mural : ref. BEB04 and réf BEB01 - Strech ceiling : ref. BEB01
Concrete as lightweight as a sheet

!
BARRISOL® ceilings and Artolis® walls are printed in millions of colours thanks to digital printing, which is now integrated into the know-how of BARRISOL®. Make concrete decors with the finish of your choice in our large range of concrete effects.
When used in combination with translucent membranes, concrete can become luminous and have a spectacular appearance, with no size restrictions.