Barrisol Lovegrove - Detalles
Barrisol Lovegrove® - Detalles
Presentation
The Barrisol® by Ross Lovegrove® collection illustrates the perfect balance between organic form and high technicity. Qualities and flexibility of Barrisol® sheets and structures enabled the creation of exceptional objects inspired by nature, which not only illuminate but also offer an acoustic comfort enhancement of the spaces.
Barrisol is the world's leading manufacturer of stretched ceilings. Today, we are proud to present our collaboration with Ross Lovegrove, who is a world-acclaimed designer of intelligent organic forms. With more than 45 years' experience in the industry, the Barrisol team shows exceptional workmanship in its products, which form these unique organic shapes. The pairing of Ross Lovegrove and Barrisol has enabled us to expand the universe of design, in order to provide brilliant solutions for lighting and mirrors.
—Jean-Marc Scherrer, president Barrisol-Normalu SAS
Barrisol has great potential to explore organic and linear spaces. Our studio, committed to innovation and modernity, has focused on amplifying its values of acoustic dampening, reflectivity, elasticity, diffusion and lightness. This installation opens up an aesthetic territory that lies between the deep ocean and deep space, to create a dialogue for the 21st century between aquatic biomorphism and Nasa-like intelligent systems.
—Ross Lovegrove, Londres, 2014
Products Manta
Manta creates a perfect synergy between material and structure. In this light, Barrisol foils with different intensities of stretch provide highly layered acoustic dampening and uniform lighting. This slim framework forms a rhomboid, which allows for many different large modular arrangements. In doing so, it offers a lightweight alternative for hung ceilings in large spaces, as seen in airports, halls and factories.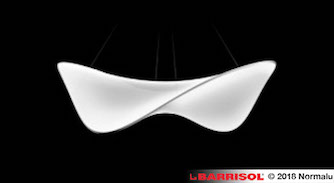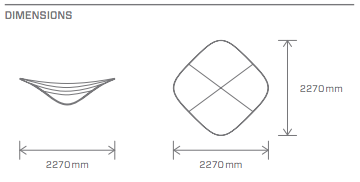 Products Infinite Loop
The infinite loop is a highly volumetric, three-dimensional light, created from a perfect synergy between the stretch material, LED lighting and metal framework. The aluminium frame is built out of a single continuous metal loop, which holds the LED strip light source.
The surrounding Barrisol skin forms a moebiustype volumetric object. Three different types of loops, ranging from horizontal to vertical structures, have potential for customization. This makes them adaptable for a wide variety of architectural spaces, including hotel lobbies, halls and high-rise atriums.
Infinite Loop Alpha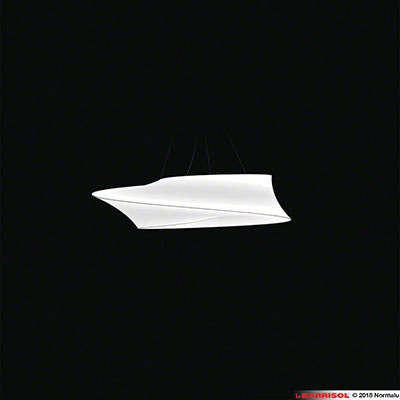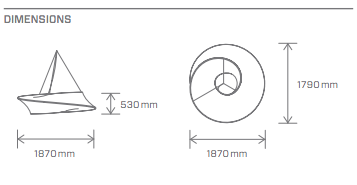 Infinite Loop Beta