The 2014 Décibel d'Or
The 2014 Décibel d'Or
Originally the Alsation company Barrisol produced a white stretched ceiling. This then became available in colour, then printed and perforated acoustic. From 2D, they went 3D. Today Barrisol offers an acoustic lighting system.

Barrisol Normalu SAS's research and development work began in 1999. The idea was to use the micro-perforation principle and apply it to a flexible material - the Barrisol PVC film.

From a physical point of view, the Barrisol acoustic micro-perforations transform sound energy into heat energy. The air friction in the micro-perforations is enhanced by resonance in the volume of air enclosed between the material and the back wall. After numerous tests and more than 200 official measures, 4 types of perforations on Barrisol coatings were selected. Whether alone or combined with absorbants, Barrisol Acoustics systems allow for excellent sound absorption coefficients (up to aw = 1.0).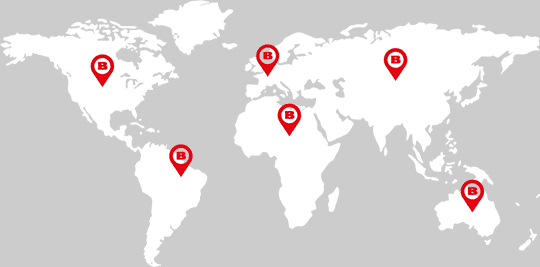 To install your stretch ceiling : we help in the search for a stretch ceiling approved Barrisol installer nearest you. Barrisol approved installers have received specialized training at Barrisol, pledge of excellence and quality of work.
Find your installer

INDOOR AIR EMISSIONS : A+ CERTIFICATION
All Barrisol® sheets are labeled A+ ( highest rating ) in accordance with the statutory provisions on the quality of indoor air.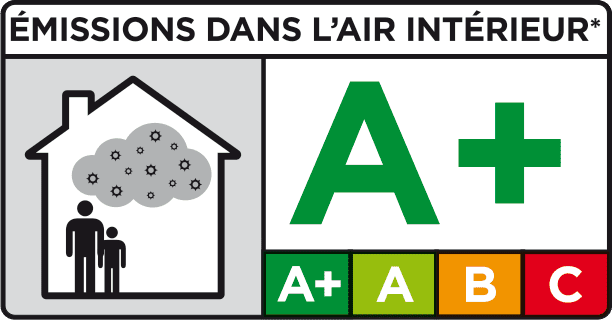 Emissions in indoor air A+
Les Reflets Laqués :

A+

Les Rêves Satinés :

A+

Les Mats Traditions :

A+

Les Daims Ambiance :

A+

Les Recyclés :

A+

Les Translucides :

A+

Les plafonds Barrisol® imprimés :

A+

Les Effets Lumière :

A+

Les Effets Matière :

A+

Barrisol® Creadesign® :

A+

Barrisol® Mirror® :

A+

CERTIFICATION "FRENCH ORIGIN GUARENTEED"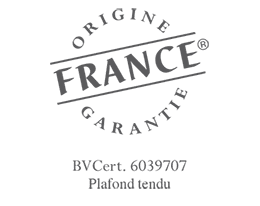 Barrisol® Normalu SAS, first ceiling manufacturer in the world to obtain the label "French Origin Guarenteed".
« French Origin Guarenteed » certifies that Barrisol ceilings are made ​​in France.
Top