New leaflet : Barrisol Papillon® & Barrisol Oriflamme® by Chantal Thomass
New leaflet : Barrisol Papillon® & Barrisol Oriflamme® by Chantal Thomass
Creating for the House Barrisol, offered to me the pleasure to explore new creative territories, to discover new fields of expression. With the suspension project I was able to express my desire to create luminous sculptures «Bigger than life» and to put the light in volume by patterns which are dear to me. A nice way to enrich «the Chantal Thomass vocabulary»!
Butterfly and Oriflamme, the fruit of this collaboration, are technical and poetic, but also light, protective and airy... and placed in the air, time seems to suspend its flight.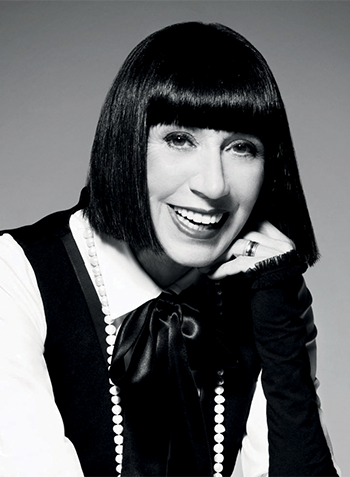 Elegant and refined, the butterfly flies with lightness over the delicate world of Chantal Thomass. As if embroidered with soft words and lace, it adorns interiors with a crazy charm. Chantal Thomass has created a collection of lighting fixtures "Butterfly" for Barrisol®, in partnership with Osram. This butterfly diffuses a soft light for a fairy-tale atmosphere. Dimmable, it makes it possible to obtain the desired lux for any lighting. A giant sculpture, this masterful suspension illuminates the interiors with poetry. In the RGB version, the "Butterfly" luminaire will allow you to benefit from the advantage of colour change (chromotherapy).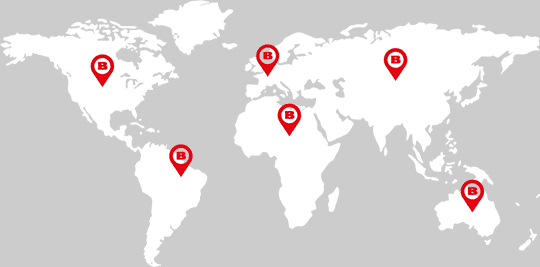 To install your stretch ceiling : we help in the search for a stretch ceiling approved Barrisol installer nearest you. Barrisol approved installers have received specialized training at Barrisol, pledge of excellence and quality of work.
Find your installer

INDOOR AIR EMISSIONS : A+ CERTIFICATION
All Barrisol® sheets are labeled A+ ( highest rating ) in accordance with the statutory provisions on the quality of indoor air.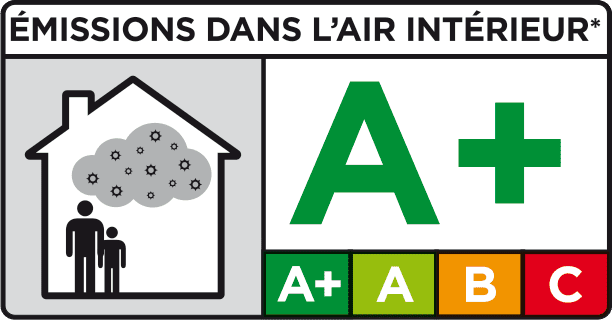 Emissions in indoor air A+
Les Reflets Laqués :

A+

Les Rêves Satinés :

A+

Les Mats Traditions :

A+

Les Daims Ambiance :

A+

Les Recyclés :

A+

Les Translucides :

A+

Les plafonds Barrisol® imprimés :

A+

Les Effets Lumière :

A+

Les Effets Matière :

A+

Barrisol® Creadesign® :

A+

Barrisol® Mirror® :

A+

CERTIFICATION "FRENCH ORIGIN GUARENTEED"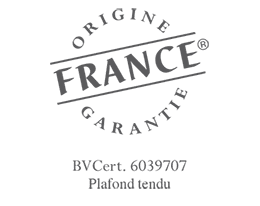 Barrisol® Normalu SAS, first ceiling manufacturer in the world to obtain the label "French Origin Guarenteed".
« French Origin Guarenteed » certifies that Barrisol ceilings are made ​​in France.
Top