Butterfly by Chantal Thomass
Butterfly by Chantal Thomass
Part of the Luminaire collection designed by Chantal Thomass for Barrisol®, in association with Osram®, this butterfly gives off a soft light, creating an enchanting atmosphere. Featuring a dimmer switch, it can also produce a much stronger light when required.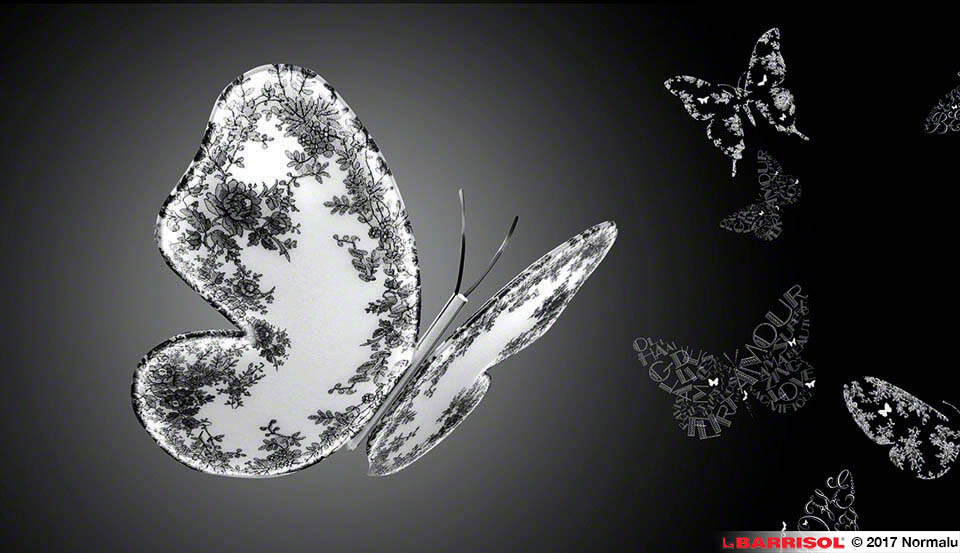 This giant, majestic hanging sculpture is a magical way of lighting up a room.
Discover the Butterfly by Chantal Thomass.