Barrisol Normalu Group
NORMALU GROUP
Identity
Group : BARRISOL NORMALU SAS
Chairman and President, France : Jean-Marc SCHERRER
Founder : Fernand SCHERRER
Founded in : 1967
Head Office : Route du Sipes - 68 680 Kembs - France
Legal status: S.A.S.
Staff : 130 people
Turnover 2017 - Barrisol Normalu SAS : ~ 27 M $
Activities
BARRISOL : Manufacturer of stretch ceiling, walls, organic and 3D Forms
www.barrisol.com
Production sites
Kembs (68) : 9 500 m² – Head office, Manufacture, training center. Fabrication of Barrisol and Syma Alluminium
Colmar (68) : 4 000 m² – Stands and Furnitures
Créteil (92) : 210 m² - Technical offices - Paris
Homage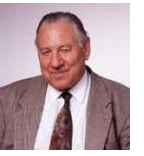 « Here are 50 years, to the impulse of Jacques Mattern, architect in Montbéliard, to whom I want to pay homage here, I launched into the great adventure of the stretch ceiling. Today, I am happy and proud that the dynamics engaged then led us to conceive, year after year, all the technical developments of the stretch ceiling and to create the many Barrisol systems which form the Barrisol universe today.
After being the first to create the stretch ceiling M 1, detachable and resettable at will, we continued our pursuit based on the principles of safety, performance, technique, efficiency and aesthetics, All performed with the overarching objective of long lasting quality, resilliance, with the service and the satisfaction of the customer paramount. Barrisol products were developped with safety and the environment first and foremost, leading to the many Barrisol stretch ceilings systems, including the famous Barrisol Star with invisible tracks. We have brought these products to an exceptional technical and aesthetic level.
We can offer a large variety of options for architects and designers to integrate Barrisol into their designs, for superb realizations. With the Barrisol team, we are pleased to invite you to discover Barrisol - The Designers Choice »

Fernand SCHERRER
Founder of BARRISOL NORMALU S.A.S.