Barrisol®, the highest ceiling in the world
Barrisol®, the highest ceiling in the world
Day 5 – July 25
" We climb the Kilimanjaro for six hours, sometimes falling asleep whilme standing. I motivate myself, remembering the flag has to be planted, or should I say the highest Barrisol® ceiling in the world.
We eventually reach Stella Point, at an altitude of 5,756m high: the hard part is supposedly over, even if there are still 180m left to climb, it will be nothing but a formaily.
We reach Uhuru Peak, at an altitude of 5,895m at about 6:55 in the morning. The sun is up, the landscape is huge and magnificent…"
That's how Barrisol® became the highest ceiling in the world !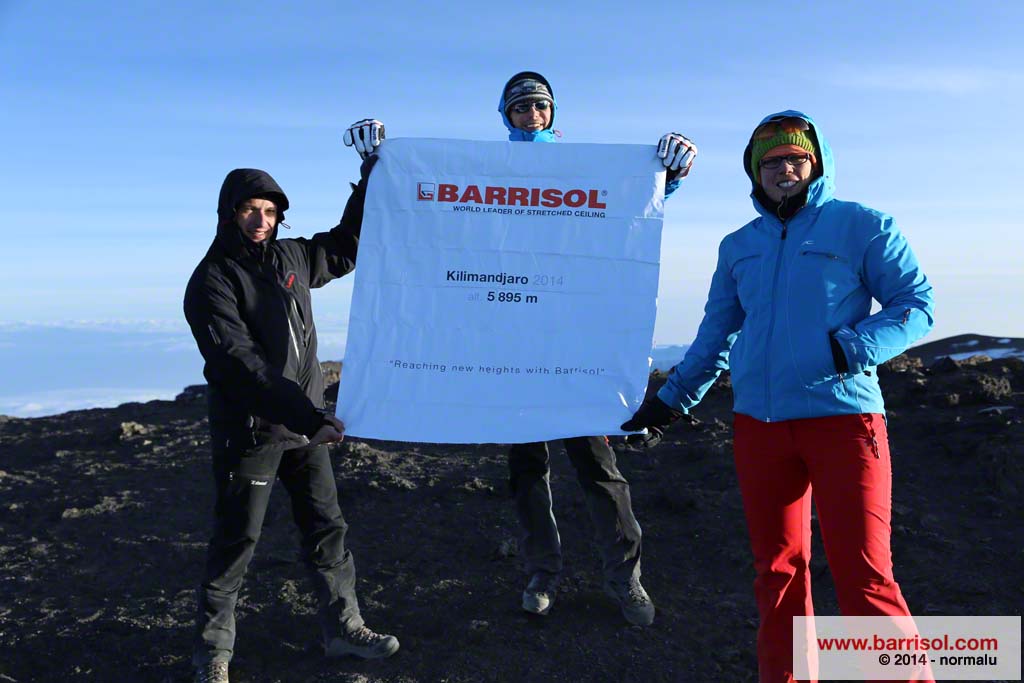 This narration by Sébastien Rentz – accompanied by Audrey Milesi and Thomas Bilger –, sums up the boldness and courage it took the three to climb the highest summit in Africa, the mythical Kilimanjaro, on which our colors floated for a moment!
With the confidence of Jean-Marc Scherrer, NORMALU S.A.S's Chairman, who was willing to take up this challenge, the world's number one in stretch ceilings culminates at an altitude of 5,895m!