Stretch Ceiling
DISCOVER THE UNIVERSE OF BARRISOL
During these 50 last years, Barrisol developed many systems of stretch ceilings to create a real universe : the BARRISOL UNIVERSE.
Discover a complete line of more than 20 Barrisol products. The Barrisol stretch ceilings are functional, design and innovative solutions to embellish and decorate all types of public and residential spaces.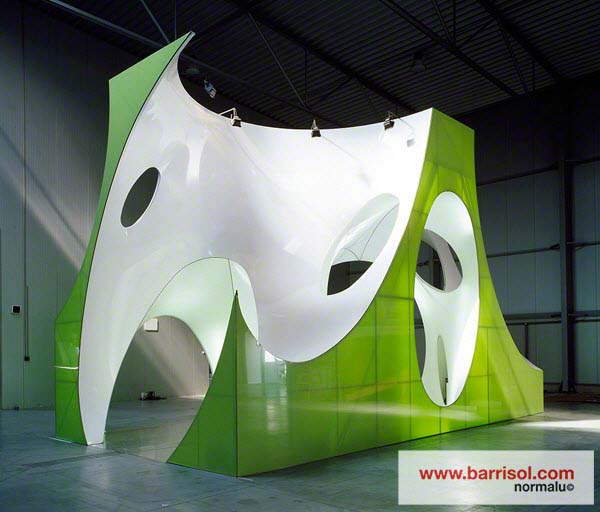 Barrisol strech-ceiling allows all possibilities : it can even be stretched on 3D structures, as this stand.