Barrisol The bio-based - Details
Barrisol® The bio-based - Details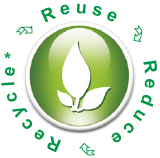 The Biosourcée® fabrics contain in their composition a plasticizer of vegetable origin based on cereals.
We have been protecting the environment for over 50 years using only 100% recyclable materials.
The plasticizer of vegetable origin is used in the composition of Biosourcée® satin fabric up to 30% and up to 10% for the translucent version.
We also offer profiles made of more than 80% post-recycled aluminium, making the raw material reuse circuit even more environmentally friendly.
The tests guaranteeing air conditioning have been carried out with the biosourced fabric, so it is the ideal product, due to its composition, for Barrisol® Clim®. In addition, Biosourcée® fabrics comply with the ODDY test.
Technical Characteristics

You can send us your Barrisol® fabrics and profiles at the end of their life, we are committed to reusing them, recycling and reducing waste, for the preservation of our environment.